Nic Claxton is currently playing in his fourth season for the Brooklyn Nets. He was drafted by the Nets back in 2019 as the 31st overall pick. His three-year, $4.19 million rookie deal expired last year and Brooklyn offered Claxton a contract extension prior to the conclusion of the 2021-22 season.
As of today, Claxton is currently signed to a two-year contract worth $17.25 million. Claxton will approximately make an average of $8.62 million per year. Depending on his agreement with the Nets, the organization could possibly grant him incentives worth $2.83 million. The big man's contract is expected to expire come 2024.
---
Nic Claxton: From bench player to Brooklyn Star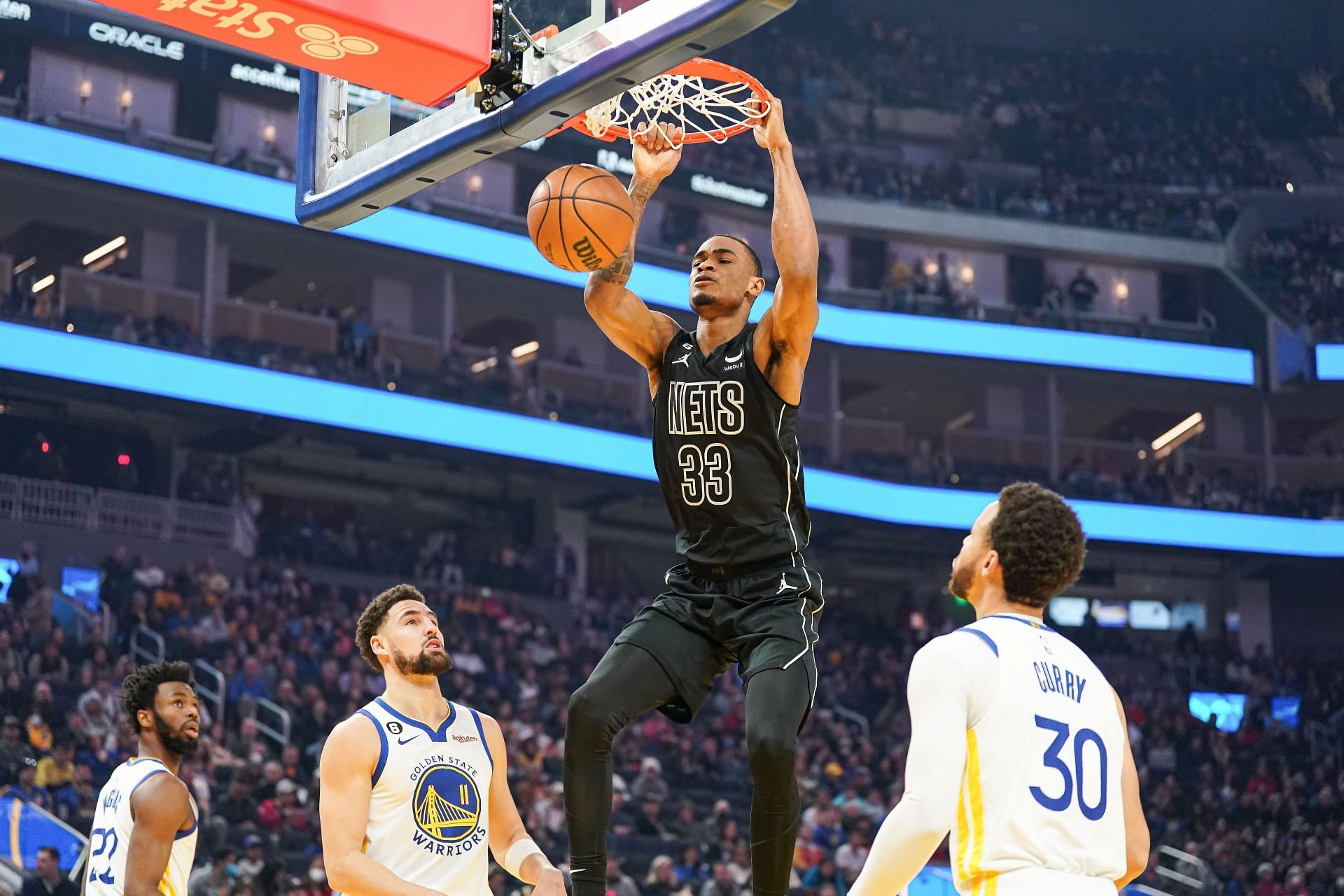 Nic Claxton suddenly broke out of his shell late this season. He went from being the Brooklyn Nets' reserve center to being the team's third option. The Nets were expecting Ben Simmons to fill that role. Unfortunately, Simmons is yet to deliver, while Claxton is stepping up to the occasion. This season was the first time that Brooklyn decided to make their big man a certified starter.
In Claxton's first three years in the league, he was only able to make a total of 20 starts. This year, the Nets officially made him their starting center from the get-go. It appears that Claxton wasted no time with his opportunity and is working hard to keep his spot. He is having the best season of his career so far, averaging 12.7 points, 8.7 rebounds, and 2.7 blocks per game.
Comparing his stats to Ben Simmons', Claxton is performing better. Simmons is having his worst season by far averaging an underwhelming 7.5 points, 6.7 rebounds, 6.5 assists, and 1.5 steals. It's the first time in his career that he's averaged under 10 points per game. To be fair, his other stats are slightly on par with his previous season averages.
Regardless, Brooklyn brought traded James Harden for Ben Simmons last season, thinking that it would be a star-for-star trade. That apparently wasn't the case as it is now Nic Claxton who is filling the gap. Looking at his last three games since January 20, Claxton has averaged 21.3 points, 10.3 rebounds, and 3.3 blocks. His performances have been very timely too, considering that Kevin Durant is still out.