When Zidane Iqbal shared the story of his journey to the Manchester United first-team last month, he emphasised the role of futsal in his development. At United since nine, his experiences at Manchester Futsal Club had been just as important.
It was there on those Monday evenings, the 19-year-old explained, that he had learned to be brave on the ball in tight spaces, to never hide on the pitch, to be comfortable using his skills in one-on-one situations. All qualities that are essential in modern football.
Zidane credits his father for introducing him to both games. Aamar Iqbal did it for a reason. "I always wanted Zee to be an intelligent footballer," he tells Sky Sports. "That was one of the key reasons. Futsal was a key ingredient in Zee's development as a footballer."
How the England women's team became European champions in deaf futsal

What is clear is that it worked. Last season, Zidane became the first British-born South Asian to play in the Champions League when introduced as a substitute against Young Boys. At Manchester Futsal Club, there is pride to be associated with such a talent.
Simon Wright is chief executive and founder of the club. He has put his heart and soul into it for over a decade now and is thrilled to see futsal growing. "That was my vision," he tells Sky Sports. "Can I land this sport in this crazy football city and see if we can exist?"
That will always remain his focus. "Our purpose is to develop futsal players for Manchester." But playing a part in the development of high-profile footballers like Zidane is both satisfying in itself and also serves as a fine example of what his club is able to offer.
"At first, we were getting players from academies who were thinking, 'I am a small, technical player and I don't think I'm going to make it in semi-pro and it is not where I want to go.' Futsal was an outlet for them. Now kids are accessing it much younger.
"The children that access us from the age of eight to 16, there is a high proportion of academy players at City and United among them now because they see it as an element they want to have in their game. Zidane is a good example of that.
"Futsal is part of his journey and there are many other young football players who are now having that exposure to the game too. What attracts a lot of these young players and their parents to our club now is that it is adding to their development.
"Futsal can be an accelerator for some of those elements that the modern footballer needs. There is a lot of one-on-one, three-on-three, and you need confidence to try things in tight spaces. These are repeated and executed a lot in a futsal environment.
"And we are seeing more and more overlaying elements in modern football now. Highly tactical. Lots of rotations. Triangles. If you were to watch City, they want players who can rotate, a right-back who can play midfield. You have to be multi-positional.
"The cut-backs from City, the second-post goals that they love to score, all this is classic futsal. If you can execute the ball out wide and then get that player coming in at the second post, that is the most dangerous ball you can play and the conversion rate is high.
"Pep Guardiola is putting futsal on a football pitch.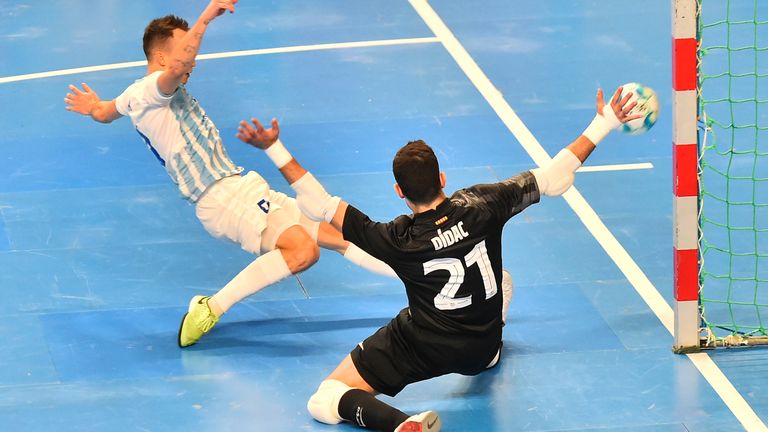 "Choreographed positional patterns are much more defined in futsal. You need to be able to take in those tactical concepts, make quick decisions and concentrate intensely for short periods because the transitions happen much quicker so you need to process it fast.
"What the coaches tell you about Zidane is that he was very receptive to adding these elements. He is an intelligent player who is able to absorb those technical and tactical elements in a way that suits his style – elements he will need as a professional footballer.
"In his position, a midfielder who can join play, futsal gives you that multi-positional experience. You find yourself in attacking and defensive positions regularly and you need to be comfortable transitioning between the two quickly. Futsal is all about that.
"We are not developing defenders, we develop multi-positional players. They are encouraged to try their skills. There was a great quote from Cesc Fabregas that he always felt, technically, that he could not execute what the best futsal players can do."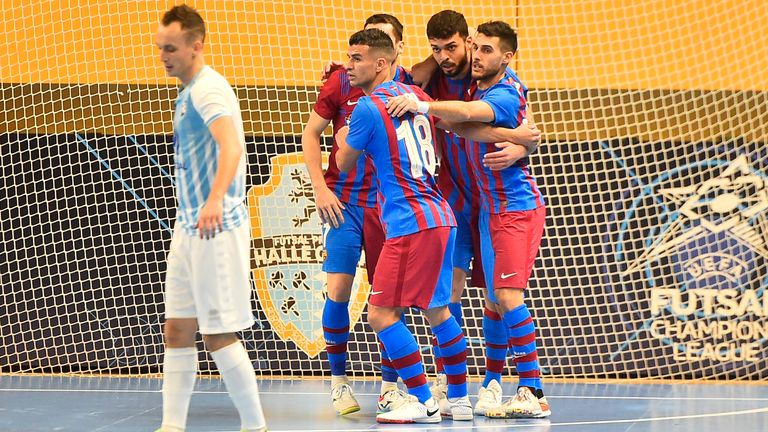 That feeds into another key aspect of futsal's popularity and importance among the next generation of young players – the game provides a fun environment. That can be a vital counter-balance for youngsters exposed to the pressures of academy football.
"Ninety per cent of the kids are also playing football. They are coming here to us for the enjoyment, so we coach differently. They are going to make more mistakes because they are going to be encouraged to do more skills. We want to ensure the kids have fun.
"That is something that we are seeing now, we get a lot of young footballers who want the chance to express themselves. The creativity of futsal appeals. They want moments. Academy football is very competitive. I think the parents see that this is different."
The Scotland deaf futsal team on reaching the European Deaf Futsal Championship in Italy

Aamar confirms as much. For his sons and others, futsal was a release. "I think the reason why the kids enjoy it more is because it is a more relaxed environment and it is a more relaxed environment because the academy pressures are not there," he explains.
"With grassroots football and academy football, there is a pyramid. The coaches and the parents are all aware of that pyramid and that brings with it pressure. Whereas futsal is an environment where the kids are allowed to just enjoy themselves.
"Zee's coach was a great guy who put no pressure on the boys. He was so laidback. Those are the characters you want around them. Zee was free to play. I really think Zee's nature was futsal."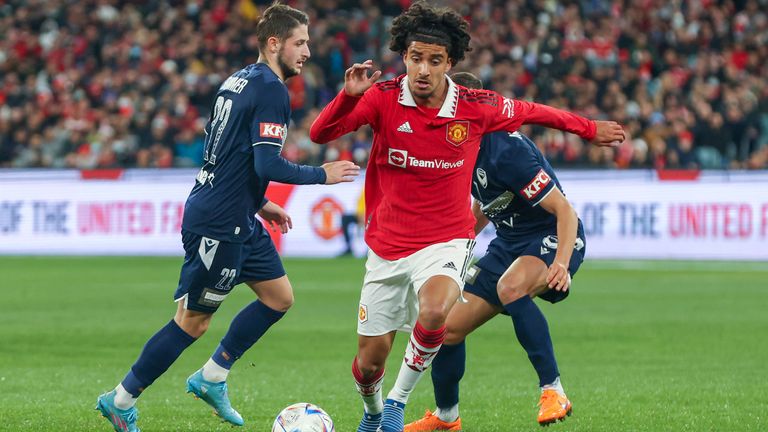 Wednesday 1st February 7:00pm


Kick off 8:00pm

There are sure to be others like him. The big football clubs in the city are beginning to recognise that now. Manchester Futsal Club's U21 side played futsal against Manchester City's U18s. There have been some games with Manchester United recently too.
"We have coaches who have worked with City and United and we have built relationships," says Wright. "Academies are looking at how they create a different environment and give the child a different learning experience. They trust us that this is a good environment.
"There are others with us now on that similar journey to Zidane."
A trailblazer in more ways than one.