Multiple reports surfaced Thursday afternoon that LeBron James could return for the final games of the regular season. However, the LA Lakers star took to social media to set the record straight.
LeBron has missed the last 12 games for the LA Lakers after suffering an ankle injury against the Dallas Mavericks on Feb. 26. Despite reports, it doesn't appear the four-time MVP is as close to a return that is being let on.
•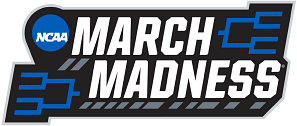 After these reports went viral, James tweeted that there has been no new evaluation and a target date for his return has not been set:
"There wasn't an evaluation today and there hasn't been any target date for my return. I'm just working around the clock, every day(3X a day) to give myself to best chance of coming back full strength whenever that is. God bless y'all sources."
Despite being without LeBron, the Lakers have been able to remain competitive, going 7-5, and hold on to the final spot in the playoff tournament. They are tied with the Dallas Mavericks in the Western Conference with a record of 36-37.
Can the LA Lakers keep a playoff spot without LeBron James moving forward?
Given that LeBron James took the liberty of providing his own update, it seems like his return is still not close. Still, his absence greatly impacts their chances of keeping their spot in the play-in tournament.
Along with being without LeBron James, it will be a tough road ahead for the LA Lakers, who haven't been .500 all season after a 2-10 start.
Looking at their remaining schedule, they have a handful of games against teams that are also fighting for playoff positions. This includes two meetings with the Utah Jazz (35-37) and matchups against the OKC Thunder (36-36), LA Clippers (38-35), Minnesota Timberwolves (37-37) and Phoenix Suns (38-34). It's worth noting that the Thunder, Jazz and T-Wolves are all within a half game of the Lakers right now.
With most of their schedule being must-win territory right now, the Lakers will be relying on Anthony Davis in a big way down the stretch. Luckily for them, he's done well in LeBron's absence. Over his last 12 games, AD is averaging 26.3 points, 12.6 rebounds, 2.8 assists and 2.1 blocks.
Another player the Lakers will need to step up is new addition D'Angelo Russell. Since returning to LA, the former No. 2 pick is averaging 18.6 ppg and 6.4 apg.
After a shaky start to the year, the pressure is on for the new-look Lakers to secure a playoff spot without their top player.
Edited by Kevin McCormick