After 423 games, the LA Lakers have finally reached the .500 mark again, behind Anthony Davis' huge night. It took them 74 games into the season to accomplish that feat.
The Lakers' road to a potential playoff appearance, however, is far from guaranteed. Here's what AD had to say about hitting .500 for the season and what it means for his team moving forward:
"We knew it was a goal of ours to be .500. We haven't been .500 since we're 0-0. … We knew how big this game was not just to be .500 but also for the standings. This team beat us once, I think they're ahead of us, so we made sure we come out with this victory."
•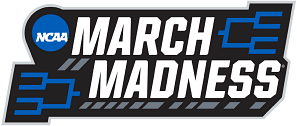 "Every game is a must-win for us. Every game is a Game 7 of the finals. We know the position we're in, we control our own destiny but we gotta come in and play with a sense of urgency."
The LA Lakers built a 41-25 lead after the first 12 minutes of the game. Anthony Davis, Lonnie Walker IV, Austin Reaves and Dennis Schroder all had quick starts to tow the Lakers an early advantage.
The gritty OKC Thunder refused to quit, though, on the road. They slowly but steadily cut down LA's once 17-point lead to tie the game at 102 with still five minutes left in the game.
Anthony Davis, Dennis Schroder and Lonnie Walker responded with timely baskets to keep the Thunder at bay. Schroder scored 13 of his 21 points in the fourth quarter, including six with a little over three minutes left in the final period.
It would have been another humiliating defeat this season had the Lakers managed to squander the huge lead.
---
Anthony Davis claims the LA Lakers are unbeatable if healthy and executive their game plan
The LA Lakers are starting to gel and give opponents a tough time, even in losses. They're trying to string together wins even with the absence of LeBron James and D'Angelo Russell.
When they're healthy, Anthony Davis asserts it's going to be difficult to eliminate them:
"When we slow down and play late into the shot clock, we usually get a bad shot but when we are getting stops, holding teams to one shot, getting rebounds, we're unbeatable. We're tough to guard when we get out and run.
"We have no choice but to get wins! No choice but to find a way to get basketball wins. We're peaking at the right time. Still not healthy, no D-Lo [Russell], Bron [James] getting healthy, getting ready to come back so it's an even scarier sight when we're healthy.
"When we were whole for a couple of games that we did, we were a pretty tough team to beat so we're about to get healthy and make this final push."
Conflicting reports are coming out about LeBron James' possible return date. What's not confusing is the obvious improvement in the LA Lakers' play and confidence.
If Anthony Davis sustains his superb form, the Lakers will be no pushovers in their stretch run of the season.
Edited by Michael Macasero