Tyree Wilson, the Texas Tech edge rusher and one of the top prospects in the 2023 NFL draft, won't be able to showcase his skillset to NFL teams during the program's pro day on March 29. The consensus top-10 pick suffered a fractured foot during his team's 43-28 romp over the Kansas Jayhawks.
Renowned foot specialist Dr. Robert Anderson released a statement about Wilson's recovery. It read:
"Tyree Wilson has responded extremely well and has done a great job with the rehab program instituted after his surgical procedure that performed on November 21, 2022. Per my original November protocol, and as his foot is adequately healed and he is remarkably well clinically, I removed the hardware from his foot on March 21, 2023."
•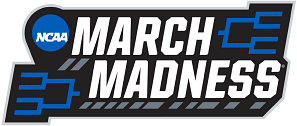 It continued:
"As is standard to prevent risk of infection, have recommended to Tyree that he avoid any activity that causes sweating or workout on the foot for 15-20 days while his incision completely heals. Thereafter 1 plan on completely clearing Tyree for football related activities and allowing him to ramp up his workouts."
Teams interested in landing Tyree Wilson will get the chance to evaluate the edge rusher in a private workout scheduled for mid-April.
Who will draft Tyree Wilson?
Despite his foot fracture, Wilson will likely be drafted by one of the teams currently holding a top-10 pick in the NFL draft. The Carolina Panthers and Houston Texans will likely draft quarterbacks with their picks. That leaves the door open for the Arizona Cardinals to land the edge rusher. If they pass on him, the Seattle Seahawks, who own the fifth pick in the draft, could land him as the Indianapolis Colts will also draft a quarterback with the fourth overall pick.
The Detroit Lions, who need plenty of help on defense, will gladly pick Wilson if he falls to #6 in the draft. The Seahawks and Lions will likely battle it out for Wilson, with Seattle currently in a prime position to land the Texas Tech star. Things can change quickly on draft night, but it's hard to fathom teams that currently hold a top-10 pick passing on a potential franchise cornerstone in Wilson.