Mario Chalmers recently made headlines by claiming that nobody feared LeBron James. But after massive backlash from Draymond Green and Tristan Thompson, Chalmers has clarified his remarks about "The King."
In an interview with Bally Sports' Brandon "Scoop B" Robinson, Chalmers explained that he has no problem with James and is grateful to play with him. He added that he was just basing his comments on players who went up against James and Michael Jordan.
"I'm very grateful for winning a ring," Chalmers said. "I have no problem with LeBron and I'm speaking from a perspective from people in the Big3 who played against MJ and from what others have said about LeBron. I don't see how it's sucka sh*t when you're speaking on somebody's feeling on someone else's perspective.
•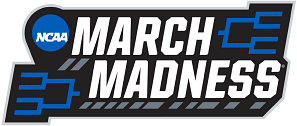 "Going more into depth of my statement, you come into a Finals situation, are you more fearful to face LeBron James or Michael Jordan? MJ is 6-0 in the Finals and LeBron has 4 rings. When I say players didn't fear LeBron, LeBron has been beaten, MJ has not. When LeBron first came to the Heat, people saw him as a villain. But when you line up next to him, you're actually fearful of him because he's trying to prove people wrong."
On a recent episode of "The Draymond Green Show," Draymond Green and Tristan Thompson discussed Mario Chalmers' remarks about LeBron James. Green and Thompson, who are both close to James, defended their friend and criticized Chalmers.
"Guys be on some sucker sh*t," Thompson said. "I don't like that kind of stuff. … Guys are retired and not playing basketball. Now you want to talk sh*t about a guy that you won a championship with?"
Meanwhile, Green revealed that he personally knows players who were afraid of "The King." The former Defensive Player of the Year even went as far as saying that some of his Golden State Warriors teammates were terrified of facing James.
Also Read: "Useful tip for James Harden"- Fans hilariously roast Patrick Beverley for confessing about not having sex before games
---
What did Mario Chalmers initially said about LeBron James?
Mario Chalmers initially made his claim about LeBron James on the "InShamblesPod." Chalmers compared James to Michael Jordan and how everyone was afraid of MJ during his prime.
"Nobody fears 'Bron," Chalmers said. "Nobody's like, 'Damn, I gotta go play against 'Bron tonight.' Nobody said that. I don't know why because I seen people be scared when they actually lined up to him, but they're not scared thinking about that matchup, right?
James and Chalmers won two NBA championships together with the Miami Heat, but their relationship was very complicated. They almost came to blows during a game after Chalmers allegedly called James a "bitch".
Also Read: "This is getting wild at this point" – Fans react to Jaden McDaniels' foul on Trae Young, call out NBA referees for another bad game
Edited by Juan Paolo David