LeBron James hasn't played since the LA Lakers' 111-108 thrilling comeback win over the Dallas Mavericks on Feb. 26. James told his teammates in that game that he heard a "pop" in his right foot but still played crucial minutes in the fourth quarter.
Three days ago, Lakers coach Darvin Ham told the media that "King James" was undergoing a "gradual movement program." He has also been cleared to do on-court activities.
Shams Charania of The Athletic updated basketball fans with this tweet yesterday:
•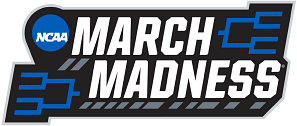 "The Lakers have upgraded LeBron James to doubtful vs. Bulls on Sunday. James appears closer to a return."
When rumors started sprouting about his potential return, James had this to say to those reports:
"There wasn't an evaluation today and there hasn't been any target date for my return. I'm just working around the clock, every day(3X a day) to give myself to best chance of coming back to full strength whenever that is. God bless y'all sources. I speak for myself!"
The LA Lakers are in a dogfight for at least a play-in berth. They are now eighth in the Western Conference standings with a 37-37 record. LA's win against the OKC Thunder last Friday gave them a .500 record for the first time since they started 0-0.
Despite the enormous pressure to make the postseason, the LA Lakers will not allow James to play unless he's fully healthy.
---
What is LeBron James' status tonight against the Chicago Bulls?
The LA Lakers have upgraded LeBron James to doubtful for their matchup tonight against the Chicago Bulls. This is the biggest and most significant update coming from his team since he injured his foot in Dallas last month.
For the Lakers to declare that he's doubtful instead of automatically ruling him out likely means he's closer than ever to returning.
James' team will host the Chicago Bulls, marking their first meeting with former teammate Patrick Beverley. If James' status isn't changed to available tonight, he could return during LA's five-game road trip.
After tonight, the Lakers will take on the Bulls in a rematch, the Minnesota Timberwolves, Houston Rockets, Utah Jazz and the LA Clippers.
The LA Lakers will have a two-day break after squaring off against the Bulls tonight. LeBron James could suit up for the purple and gold team on Wednesday in Chicago if he's to resume cheerleading duties tonight.
---
What is LeBron James' impact on the LA Lakers?
LeBron James may be in his 20th season, but he's been beating players years his junior when he's available. Even if Anthony Davis plays like an MVP, the Lakers' best chances of winning the title could be decided by James' presence.
The Lakers have retooled their lineup leading to and before the trade deadline. They're more balanced, deeper and stronger with Rob Pelinka's roster changes. However, LA's ceiling and floor will be drastically different if the four-time NBA MVP is in the lineup.
If the NBA's all-time leading scorer is fit enough to play, some analysts assert that he and Davis could carry the team to the finals.
Edited by Michael Macasero