Kawhi Leonard exited early in the LA Clippers' brutal loss to the New Orleans Pelicans. The two-time NBA Finals MVP sustained a facial contusion in last night's game.
It wasn't very clear when Leonard acquired the injury, but he was taken to the locker room in the third quarter. "The Claw" was already struggling before the unfortunate injury. He was just 4-16 from the field and missed all six of his attempts from behind the arc.
•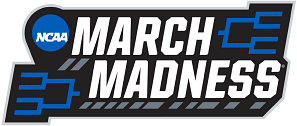 The LA Clippers superstar appeared to have been hit by New Orleans Pelicans forward Brandon Ingram in the second period. Leonard seemed to have taken an inadvertent elbow after Ingram, who was a help defender, tried to block his shot.
Leonard played 27 minutes and ended the night with 12 points, six rebounds, four assists and two steals. His inefficiency was glaring, considering he was nearly perfect from the field Thursday night against the OKC Thunder.
Kawhi Leonard hit 13 of his 15 field-goal attempts, including 3-4 from deep. He was nowhere near that kind of form against the Pelicans, especially with Herb Jones hounding him all night long.
The LA Clippers told the media in the post-game conference that they still have no statement regarding "The Claw."
---
The injury bug has hit Kawhi Leonard and Paul George again
It seems like Kawhi Leonard and Paul George will never complete a season for the LA Clippers without significant injuries. Leonard sat out the entire 2021-22 season due to an ACL injury while George played just 31 games.
On Tuesday night against the OKC Thunder, "PG13" sprained his right knee after battling for a rebound with Lu Dort. He didn't finish the game as he was helped to the locker room.
Two nights later, it was Leonard's turn to exit early.
Paul George reportedly will not need surgery on his knee, but will not be available for the remaining games of the regular season. The extent of Kawhi Leonard's facial injury is still pending more tests. If he misses a significant amount of time again, the LA Clippers could be eliminated from playoff contention.
LA is also without Normal Powell, so Leonard's status could make or break their season. The Clippers own a 39-36 record, which puts them fifth in the Western Conference. However, they are just 2.5 games ahead of the Dallas Mavericks (36-38), who are in 11th place.
The LA Clippers still have four games on the road against the Memphis Grizzlies twice, the New Orleans Pelicans and the Phoenix Suns. They also have to face the Chicago Bulls, LA Lakers and Portland Trail Blazers at home.
LA's season hangs in the balance with yet another Leonard unfortunate injury.
---
You may also like to read: Kendrick Perkins sounds off about Kawhi Leonard and Paul George load managing following LA Clippers' 6th straight loss
Edited by Michael Macasero