NBA legend Isiah Thomas has called on Michael Jordan to apologize for his comments.
During Netflix's "The Last Dance" documentary which aired in 2020, Jordan spoke about a range of former rivals. Although the documentary mainly focused on Michael Jordan and the 1997-98 Chicago Bulls, the series would not have been possible without the various antagonists that challenged Jordan throughout his career. Thomas and the Detroit Pistons, also known as the "Bad Boys," were one of Jordan's most formidable foes as he tried to win his first championship.
Jordan's dislike for Thomas was evident in the documentary when he referred to him as an "a**hole." On the "Showtime Basketball" show recently, Isiah Thomas said that the documentary did not reveal the truth:
•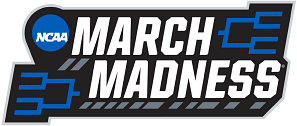 "I just want some people to be honest. I got no problem sitting down, talking with anybody. I live with love, peace, truth, honesty, courage, I stand on my square. I'm upright. I'd sit in any chair, and I'd talk to anybody. But some people, they ain't telling the truth.
"You got on national television and you called me an a**hole, and then you said you hated me. You said that on national television. Now, if you didn't mean it, get on national television and apologize for it. Now, if you meant it, let it ride as it is."
Isiah Thomas was one of Michael Jordan's biggest rivals
Isiah Thomas had an intense rivalry with the Chicago Bulls legend as the Detroit Pistons' leader. However, Thomas said that he had a good relationship with Jordan when he was establishing himself in Chicago, Thomas' hometown.
Thomas also said that his family took care of Jordan, and that his sister and Jordan's brother were friends. Thomas even highlighted that his little nephew lived with Michael Jordan. Hence, the former Pistons superstar felt offended. It is clear that the two once shared a respectful relationship despite being rivals on the court.
The documentary also suggested that Thomas and the Pistons always tried to "hit Jordan out of games." Although Thomas acknowledged that the team was ultra-physical with Jordan, he emphasized that he never hit anyone.
It is clear that the 61-year old still feels hard done by due to Jordan's comments and wants to bury the hatchet. It will be interesting to see if and whether Michael Jordan ends up responding to his plea.
Edited by Joseph Schiefelbein