Everyone, including Magic Johnson, is following college basketball games this time of year due to the hype surrounding March Madness. Among the young stars is Caitlin Clark, who posted the first 40-point triple-double in the history of the NCAA Tournament, drawing praise from the LA Lakers legend.
The five-time NBA champion recognized Clark's talent and shared how much he loves her game. Magic even compared the Iowa Hawkeyes star to basketball greats Michael Jordan and Larry Bird.
"I want to give a lot of love to superstar Caitlin Clark after she recorded 41 points, 10 rebounds and 12 assists in Iowa's over win over Louisville! She's the first player ever to record a 40-point triple-double in a men's or women's NCAA Tournament game." Johnson tweeted.
•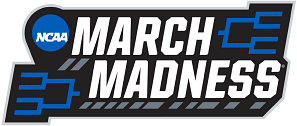 "What makes Caitlin's 40-point triple-double so special is the fact so many player never had one, not me, Michael Jordan, or Larry Bird!"
Iowa blasted the Louisville Cardinals 97-83 on Sunday as the 6-foot guard took charge with 41 points, 12 assists and 10 rebounds.
Iowa (30-6) will play No. 1 overall seed South Carolina (36-0) in the Final Four on Friday in Dallas, Texas. LSU (32-2) and Virginia Tech (31-4) are the other two teams which have reached the Final Four.
You might also be interested in reading this: Magic Johnson probable to be part of record breaking $6 Billion deal to buy Washington Commanders: All you need to know
---
How well did Magic Johnson perform in college?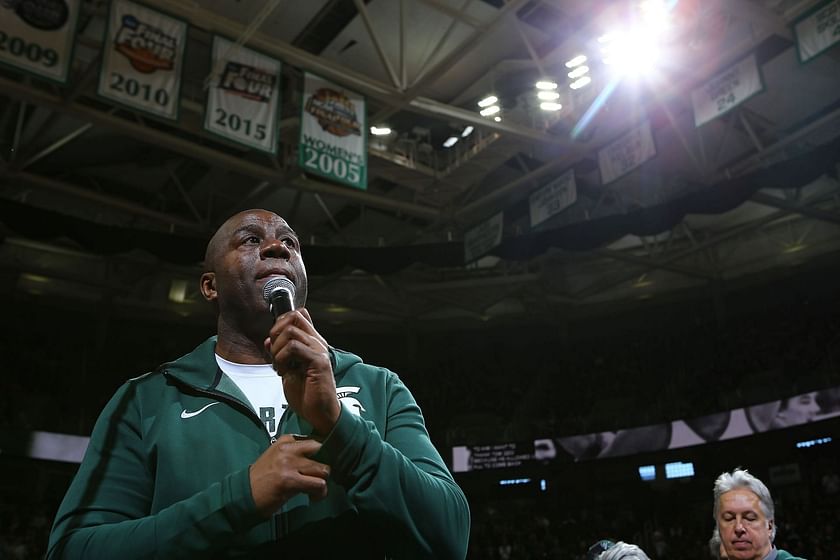 Before Magic Johnson took over the NBA, he was the brightest star in the college hoops scene. The 6-foot-9 guard attended Michigan State from 1977-79 and led the team to an NCAA title in his final year. Magic was recruited by different schools, but opted to stay close to his family and join Michigan State.
For two years, he showed the country how talented he was on the court. Of course, he had an obvious height advantage over the other guards. He used the advantage that he had to the fullest, which gave him a chance at winning the NCAA title.
For the two seasons he spent in college, Johnson averaged 17.1 points, 7.6 rebounds and 7.9 assists while making 46.3% of his shots.
His performances in college led him to a rivalry with Larry Bird early in his basketball career. Their rivalry carried over into the NBA and gave fans some of the most legendary battles between the two.
The meeting of Bird's Indiana State team with Johnson's Michigan State team in the 1979 national title game remains the most-watched NCAA title game in history (35.1 million viewers, a 24.1 rating). Michigan State won the iconic matchup 75-64.
Also read: Charles Barkley explains why Magic Johnson and Larry Bird are two most important figures in NBA history