Jacksonville Jaguars wide receiver Calvin Ridley has been out of the league for a year and has made some changes. He first sat out of the remainder of the 2021 season for "personal reasons," before being suspended for the entire 2022 season for his penchant for betting on NFL games.
This happened while Ridley was a member of the Atlanta Falcons, a franchise where he put up three 800-yard plus receiving seasons in a row. He has since left Atlanta for greener pastures in Jacksonville.
As Ridley prepares to return to the Gridiron, his gambling profit has gone viral in a since-deleted tweet. So, as we await the 2023 NFL season, let's look at how much Calvin Ridley made in his all-gambling splurge.
•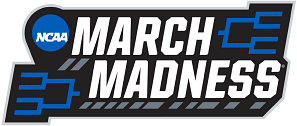 How much did Calvin Ridley pocket from betting?
On Tuesday, March 28, 2023, the Jaguars announced that Ridley would be adopting 0 as his new jersey number after NFL owners approved a measure that gives certain players the green light to do so.
That led to one fan cracking a joke about how zero is reflective of the number of bets Ridley won, which prompted the wide receiver to reply in a now-deleted tweet where he claimed he won a grand total of $36,000 thanks to his bets.
So, while we once wondered how much Ridley made due to his unavoidable habit of placing bets, we do so now. Notably, he forfeited millions of dollars in the 2022 NFL season as a penalty for his infractions. Hopefully, he'll stay scandal-free during his time in Jacksonville.
How has Calvin Ridley performed in his NFL career so far?
Calvin Ridley entered the NFL after a solid collegiate football career with the Alabama Crimson Tide. The Atlanta Falcons drafted him to give their offense a significant lift ahead of the 2018 NFL season.
His first season was as good as you might expect from a rookie wideout, as he posted a stat line of 64 catches, 821 receiving yards, and ten touchdowns in 16 games.
His second season was similar, as he got a more prominent role on the offense, getting more targets and attention from opposing corners and put up a stat line of 63 receptions, 866 receiving yards, and seven touchdowns in just 13 games.
Ridley had a breakout third season in the NFL in the 2020 NFL season, as he posted a phenomenal stat line of 90 receptions, 1,374 receiving yards, and nine touchdowns in 15 games.
The less said about his 2021 and 2022 seasons, the better, as we are pretty sure Ridley will want to put the memory to bed. He has a new chance in Jacksonville, as he will catch touchdown passes from Trevor Lawrence.
Let's see whether he can return to his pre-ban form or if he's even better.