The New York Yankees demonstrated some of the most solid pitching in the MLB last year.
Out of 30 MLB teams, the Bronx Bombers ranked third in ERA, sixth in strikeouts and fifth in overall wins by the staff.
The team has aimed to build on that success with some key signings over the past nine months. However, their star-studded pitching rotation was cast into doubt after some devastating injuries were incurred by some top arms.
•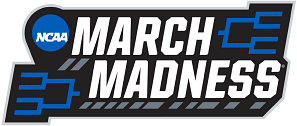 It all started when Frankie Montas, who came to the Yankees on a 2022 deadline deal with the Oakland Athletics, announced that he will need shoulder surgery that will sideline him for most of the season. It was further revealed that Montas' shoulder was troubling him at the time of his acquisition, which brought heat on Brian Cashman, the GM of the New York Yankees.
"Yankees' Carlos Rodon set to throw first bullpen session since injury" – New York Porch Sports
Furthermore, Carlos Rodon, who posted a 2.88 ERA with the San Francisco Giants last season, will miss the start of the year with a forearm strain. Rodon inked a six-year contract worth $162 million with the Yankees after finishing sixth in NL Cy Young voting last year.
As the Yankees welcome Rodon's former team to Yankee Stadium on March 30, fans are eager to know who will be starting on the bump. However, reports have made it clear that Gerrit Cole will be making the fourth consecutive opening day start for the New York Yankees.
"IT'S GERRIT COLE BUMPDAY! OPENING DAY BABY, MAKE IT A GREAT START!" – Jeremy
Cole, 32, received a no-decision in the Yankees' 2022 opening day extra-innings win over the Boston Red Sox. Gerrit Cole started a league-best 33 games in 2022, posting an ERA of 3.50, and leading the MLB in strikeouts with 257 of them.
The five-time All-Star will face off against Logan Webb of the Giants.
Gerrit Cole can prove to New York Yankees fans that the rotation is in good form
In addition to Cole, flamethrower Nestor Cortes is also ready to go. The hard-throwing Cuban signed a $3.2 million extension with the team this season, and will see action later in the series against the Giants. Although injuries to Montas and Rodon pose their own challenges, fans should still expect the Yankees rotation to be among the league's best this season.