Atelier Ryza 3: Alchemist of the End & the Secret Key was recently released on March 24, 2023. It's a role-playing adventure developed by Gust that focuses on crafting, better known as "alchemy" in the game. In your adventure, you will come across a bunch of resources that will help you progress in the game. Maximize these materials and you can get ahold of powerful weapons and tools and conquer the Kark Isles.
In this article, we'll be showing you how to craft and use one tool that will help you on your journey in Atelier Ryza 3, a Silent Sickle.
---
Atelier Ryza 3 Guide: Crafting a Silent Sickle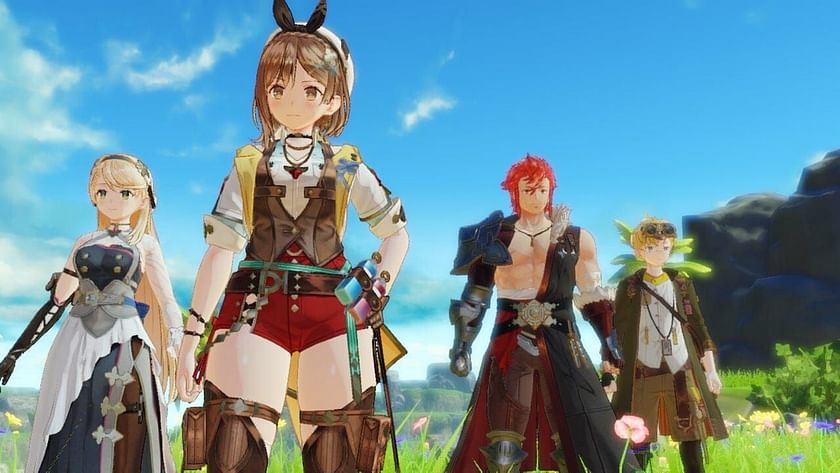 After getting the recipe for a Silent Sickle in Atelier Ryza 3, you must now know what materials your tool needs. Some tools require only raw materials, which you can pick up by hand, while others require morph recipes, which are recipes that call for another crafted tool. You can understand a morph recipe by looking at the materials needed to craft a Silent Sickle:
Grass Sickle – craftable

Taboo Drop – craftable
Lumber – Any material from the lumber category, can be found near Ryza's Home, in front of the Hideout, Beach of Far Bank, and Blue Life Spring
Gases – Foamy water, can be found near the Big Lighthouse, and Blue Life Spring
The Silent Sickle requires a Grass Sickle and a Taboo Drop, another tool that you may only obtain through crafting. You must first have the Grass Sickle at hand before being able to craft the Silent one. Therefore, you should gather these materials as well:
Grass Sickle recipe
Taboo Drop recipe
You must first morph the recipe flour into a poison cube before crafting it with the following materials:
It's a long process, but it's worth it. After gathering the materials and crafting them with your recipe, you now have a Silent Sickle that will surely make gathering easier as it reaps through grass and flowers quietly and lightly.
---
Atelier Ryza 3 has been out for over a week, but gamers are already grinding. Catch up and get it on PC, Nintendo Switch, PlayStation 4, and PlayStation 5.
Edited by Sijo Samuel Paul