Since 2015, at least one kicker has been chosen in the NFL draft. There is a good chance that the trend will continue in 2023. Which decisive kickers will join the ranks of superstars selected recently, like Tyler Bass, Evan McPherson, and Cade York?
Five Established Kicker Prospects in the 2023 NFL Draft
#5 – Christopher Dunn, NC State
•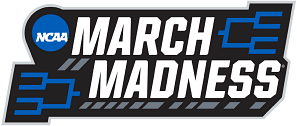 With 377 career points, Christopher Dunn leads NC State in scoring over his college career. Dunn has successfully completed all 170 of his PAT attempts, setting a new school record in the process. He also has a .802 field goal percentage, which places him seventh in school history.
Dunn scored 48 field goals in 2021, the fifth-highest total in school history. He was the country's No. 18 kicker in high school as well.
#4 – Chad Ryland, Maryland
Chad Ryland possesses one of the most fluid kicking moves ever seen. He also has great leg power, excellent control, and reliable skills.
Ryland's final three college campaigns saw him convert more than 80% of his field goal attempts. Even though his 19 of 23 field goal rate is respectable, it stands out more when considering that only two of the attempts were made from within 30 yards. Ryland was completely relied upon for deep kicks, in contrast to other kickers in his NFL draft class. Ryland always had a large leg and frequently displayed it. He has become a serious NFL candidate due to his recent improvements in accuracy.
#3 – Jake Moody, Michigan
In this month's NFL draft, Jake Moody is regarded as among the top special team members. Although rookie kickers are often signed as undrafted free agents in the NFL, Moody's record strongly supports altering the pattern.
Moody set school records at Michigan for points (355), field goals (69), and field goals of at least 40 yards during his time there. He also equaled the record for 50-yard or longer kicks with 4.
During his junior year, Moody won the Lou Groza Award as the finest collegiate kicker in the country. The following year, as a senior, he came in second place.
He converted 69 out of 84 field goal attempts and a flawless 148 out of 148 extra points as he finished his undergraduate career.
#2 – Andre Szmyt, Syracuse
Andre Szmyt of Syracuse has improved his abilities to a level where he ought to be ranked among the top kickers in the country.
Szmyt, a reliable kicker who is proficient from deep, was accountable for 151 of Syracuse's points when he won the Lou Groza Award as a freshman.
In 2022, Szmyt's long-field goal of 54 yards, a completion rate of 88.2%, and an extra-point percentage of 100% matched those of 2018.
#1 – Harrison Mevis, Missouri
During his outstanding collegiate career in Missouri, Harrison Mevis hit a school record of 10 field goals from 50 yards or more. After going an impressive 23 out of 25 in 2021, Mevis slightly regressed in 2022, going 22 of 28. Despite this, Mevis made two long-range efforts and 33 straight extra-point attempts against Georgia.
It runs in Mevis' family to be a kicker. Last season, his older brother Andrew Mevis spent a brief time playing for the NFL's Jacksonville Jaguars. In Missouri, Harrison Mevis hit 62 field goals in total. He has the proper experience to justify using a draft pick on him.