The Miami Heat were able to defeat the Dallas Mavericks by a score of 129-122 on Saturday despite the absence of star center Bam Adebayo. The Heat currently rank last in the NBA in scoring, averaging just 109.0 points per game. Ira Winderman, who covers the Heat for the South Florida Sun Sentinel, does not believe that the offensive outbreak was due to Adebayo's absence, stating:
"Actually, coincidence had a lot to do with it. Dallas' defense is trash, with shockingly minimal effort on that end. This was a night that anyone and everyone could have had big numbers. But there is something to the reality that Bam Adebayo and Jimmy Butler often work from the same real estate.
"With Kevin Love as the backup center, the Heat were playing more five out, freeing Jimmy Butler to have the freedom to probe the lane. And Cody Zeller essentially was working off Jimmy's cues, rather than trying to create his own actions. But what worked Saturday against the Mavericks won't necessarily work Thursday against the 76ers."
•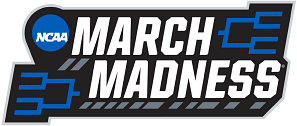 While the Miami Heat scored their fourth-highest points in a game this season, it is almost impossible to cite Bam Adebayo's absence as the reason for their offensive outbreak. The Dallas Mavericks have struggled on the defensive end all season. Meanwhile, the two-time All-Star is second on the Heat in scoring, averaging 20.7 points per game while shooting 53.9% from the field.
Check out Ira Winderman's response below:
What did Miami Heat star Jimmy Butler say about Cody Zeller?
Cody Zeller stepped up in a big way in Bam Adebayo's absence to help lead the Miami Heat to victory. The ten-year veteran played more than 20 minutes for the first time in 13 appearances this season. He finished with 20 points and eight rebounds while shooting 9-13 from the field. Jimmy Butler added 35 points, three rebounds, and 12 assists while shooting 12-16 from the field and 10-11 from the free-throw line.
Following the game, Butler revealed that the duo's nickname is 'Blackman and Robin' before offering high praise for his teammate, stating:
"My job is really easy. He sets screens. He rolls hard as I don't know what, and you reward your big for that. Then if I'm not open, he's not open, that means somebody's in the paint and our shooters are open. That's just the way the game is played. It's simple and we just need to keep that formula going."
Check out Jimmy Butler's comments on Cody Zeller below:
Despite the absence of their two-time All-Star center, the Miami Heat were able to get past the Dallas Mavericks to remain within two games of the Eastern Conference's sixth seed.
Edited by Caleb Gebrewold