Former Pakistan keeper-batter Moin Khan has come down hard on the BCCI and accused them of misusing their power by imposing its will. Moin reckons Pakistan should play their World Cup fixtures at a neutral venue if India does the same at the upcoming Asia Cup edition.
Pakistan's World Cup 2023 participation hangs in the balance due to the ongoing dispute between the BCCI and the PCB over venue selection. The BCCI's refusal to come to Pakistan for the Asia Cup on political grounds has led to PCB's insistence that they will play their World Cup games at a neutral venue.
A BCCI source recently claimed that the UAE or Qatar would most likely stage the Asia Cup and hosting the event in multiple countries might not be viable.
Speaking at a press conference, Moin demanded a dialogue between the two countries to ensure the sport takes place in a healthy and competitive way. The 51-year-old said, as quoted by Cricket Pakistan:
"If India does not come to Pakistan to play the Asia Cup, then Pakistan should not go either for the World Cup. I think Pakistan Cricket Board should oppose this. If India plays the Asia Cup at a neutral venue, Pakistan's matches should also be held at a neutral venue.
"India cannot impose its will on other cricket boards by extortion of money. Cricket should be played, and for this, there should be a discussion in the boards of India and Pakistan."
Despite all the rumors of Pakistan wanting to play their 2023 World Cup fixtures at a neutral venue, chairman Najam Sethi has denied requesting the ICC for the same. The Men in Green did play the 2016 World T20 on Indian soil and were eliminated at the group stage.
"Shaheen Afridi could be the best choice for the next captain" – Moin Khan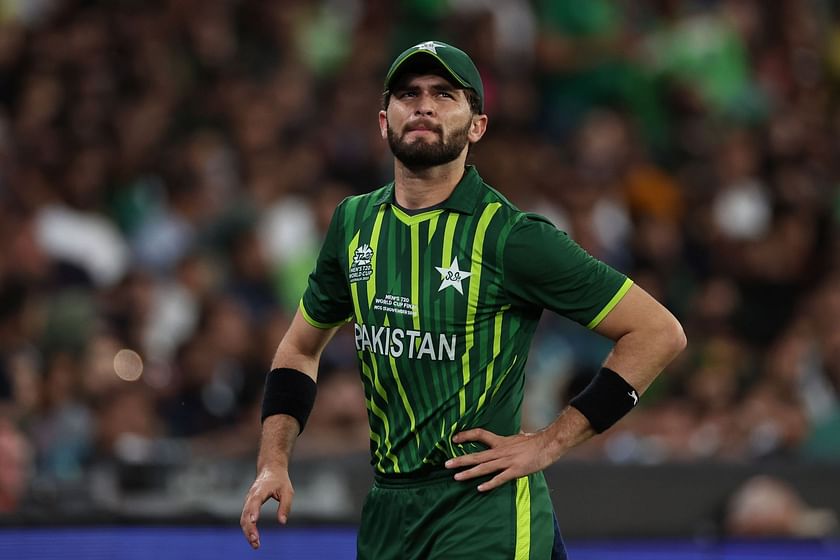 Speaking of captaincy, Moin believes left-arm pacer Shaheen Shah Afridi remains a strong contender to succeed Babar Azam in the role, as he is doing a brilliant job for the Lahore Qalandars in PSL.
Despite Pakistan's series loss to Afghanistan, the former gloveman has thrown his weight behind Shadab Khan. He said:
"Shaheen Afridi could be the best choice for the next captain, considering the need to have a backup of young players for the future. During his time in the Pakistan Super League season eight, his leadership skills were impressive, as he led Lahore Qalandars to the championship twice.
"Shaheen's eligibility cannot be ignored. It would be unfair to judge Shadab Khan's captaincy skills on the basis of just one series where he had a young and inexperienced team with him."
Pakistan's next assignment is the limited-overs series against New Zealand, which starts on April 14.