For now, the New England Patriots are minor actors in the Lamar Jackson saga. Reports surfaced that hip-hop artist Meek Mill relayed Jackson's willingness to join the team to Patriots owner Robert Kraft. However, Kraft publicly expressed that head coach and de facto general manager Bill Belichick calls the football-related shots.
But they could become major players if the suggestion of NFL Network's Rich Eisen came true. The media personality said during a recent episode of his eponymous podcast:
"We just don't assume Meek Mill calls Robert Kraft, and I was saying, hey, Lamar should just call Bill himself. Call Bill himself. You always tell me you want somebody, you call that person. You want to do something, you call that person."
•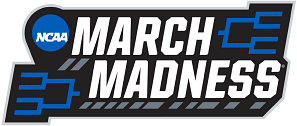 He added:
"Why do you have Meek Mill kind of passing Robert Kraft and note in third grade sign saying if you want me check this box. Just call Bill and say there is a box. I will check it for you. It's called the Lombardi after Brady."
The Baltimore Ravens offered Jackson a non-exclusive franchise tag worth $32.4 million. The contract made the 2019 MVP available to other teams. The Ravens can match any offer sheet that he will sign with another team. If they don't, the other team will have to give Baltimore two first-round picks as compensation.
How did Bill Belichick's Patriots fare without Tom Brady?
Eisen indirectly alluded to the fact that Tom Brady won Super Bowl LV with the Tampa Bay Buccaneers but was without his long-time mentor. Adding insult to injury, former Patriots tight end Rob Gronkowski joined him in Tampa Bay a year after his premature retirement.
In contrast, the Patriots have had one playoff appearance since Brady left but were humiliated by the Buffalo Bills in the 2021 Wild Card round. Even that year, the Patriots barely made the postseason with a 10-7 record. New England had a 7-9 in 2020, with 2015 NFL Most Valuable Player Cam Newton as their starting quarterback.
Last season, the Patriots finished the season at 8-9 with Mac Jones behind center. These outcomes are a far cry from the team's dominance during the Brady-Belichick partnership.
During that glorious era, the Foxborough-based squad won six Super Bowls in nine appearances. They also made it to 13 AFC Championship Games, including eight straight from 2011 to 2018. Brady won three league MVP trophies, and Belichick took three Coach of the Year honors during that stretch.
Will Lamar Jackson replace Mac Jones In New England?
The possibility of Lamar Jackson joining the Patriots might have stemmed from the simmering tension between Belichick and Jones. Reports revealed that Jones was frustrated by Belichick's experiments with their offense last year. One of those is putting Matt Patricia, a defensive mentor, in charge of offensive play-calling.
The alleged rift between the quarterback and the head coach led to Belichick putting up Jones on the trade block. The experienced coach was also non-committal to Jones being their starter next season, giving Bailey Zappe a chance to compete for the role.
Jackson joining the Patriots gives them one of the deadliest dual-threat quarterbacks in the league. He is the only play-caller with multiple 1,000-yard rushing seasons. The Louisville alumnus also played at an MVP level last season before an ankle injury ended his campaign abruptly. Jackson also has a career completion percentage of 63.7 percent, close to Jones' 66.5 percent after two seasons.