Phoenix Suns star Chris Paul will turn 38 years old next month and is averaging a career-low 13.7 points per game. Despite his decline in scoring, the 12-time All-Star remains a highly productive player.
Former NBA player Matt Barnes, who spent three seasons with Paul, recently shared how his former teammate can remain a threat. "On Ticket and the Truth," Barnes discussed the Suns' acquisition of Kevin Durant:
"I think it took so much pressure off Chris to have to be that second guy. I called a game with CP last week where this dude, without KD or (Deandre) Ayton, had ten assists in the first quarter. He can just sit up there and really orchestrate so imagine when you get KD back and Ayton back. He can orchestrate, pick and choose his spots.
•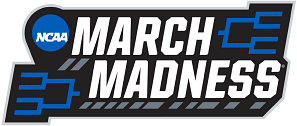 "You got to think, at this time, even though Chris is old, you got to put your third- or fourth-worst defender on CP. He gon' slice that person up. … The goal in the playoffs is run teams off the 3-point line, but you have the three best midrange shooters in the game. You got KD, Book (Devin Booker) and CP. Three of the best, top five in the game at midrange, too."
Check out Matt Barnes' comments on Chris Paul below:
The Phoenix Suns have locked up the No. 4 seed in the Western Conference. While their first-round opponent remains unclear, the Suns have been clicking with Kevin Durant in the lineup. Phoenix is 7-0 when Durant plays alongside Chris Paul and Devin Booker.
How has Chris Paul performed this season?
Chris Paul, who will turn 38 in May, is in his 18th NBA season. Even so, the 12-time All-Star remains one of the league's best playmakers and backcourt defenders as he is fourth in assists and seventh in steals.
Paul averages 13.7 points, 4.2 rebounds, 9.0 assists, 1.6 steals and 0.4 blocks per game. The 11-time All-NBA selection is shooting 43.6% from the field, including 36.5% from 3-point range, and 83.1% from the free-throw line.
While Paul's resume is not missing much, the future Hall of Famer has never won a championship. Phoenix's midseason acquisition of Kevin Durant gives the nine-time All-Defensive selection his best opportunity to win a title. The Suns will need to remain healthy in the postseason, however, as all three of their stars have missed significant time this season.
Edited by Caleb Gebrewold