Most baseball fans will quickly agree that the marriage of Javy Baez and the Detroit Tigers is a match made in hell.
Baez signed a six-year, $140 million contract with the Tigers before the 2022 season. For a player who thrives on love and excitement, agreeing to join the MLB's equivalent of a gulag was like signing the death warrant on his own career.
The two-time All-Star, former Gold Glove Award winner and a key member of the Chicago Cubs team that broke the organization's 108-year World Series drought has become a shell of his former self in the Motor City.
•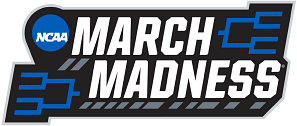 Entering Thursday's game, Javy Baez was hitting just .100 with four hits over 40 at-bats. In 155 games with the Detroit Tigers, he is hitting .229 with 17 home runs.
Things went from bad to even worse in Thursday's series opener at the Toronto Blue Jays. In his first at-bat, with one out in the top of the second inning, Baez smoked a Chris Bassitt pitch into the outfield. Apparently thinking it was a surefire homer, he sauntered out of the batter's box rather than turning on the jets.
What may have been a triple became a double.
The next batter, Akil Baddoo, hit a routine fly ball to center fielder Daulton Varsho. Baez, either misreading the trajectory of the ball or the number of outs on the board, took off from second base.
Realizing his mistake too late, Javy Baez could only stand and shrug dejectedly as Varsho lobbed the ball back to second base for an easy force out that ended the inning.
Tigers manager A.J. Hinch did not take the miscue lightly, yanking Baez from the game and installing Jonathan Schoop at shortstop for the third inning.
Javy Baez's heydays with the Cubs feel long, long ago
Javy Baez was legendary with the Chicago Cubs. He debuted with the team in 2014 with a penchant for flair, and his defensive skills often made the highlight reels.
As a hitter, he had a knack for the clutch home run, and he led the National League with 111 RBIs in 2018. He was the MVP of the 2016 NL Championship Series, when the Cubs defeated the Los Angeles Dodgers in six games to go to their first World Series since 1945. Chicago then went on to top the Cleveland Guardians to claim their first MLB title since 1908.
He was traded to the New York Mets at the deadline in 2021 and hit .299 in 47 games with the team before signing that offseason with Detroit.
Edited by Joseph Schiefelbein