Tyler Herro will not return for the Miami Heat in Game 1 of their series against the Milwaukee Bucks. The shooting guard played just 19 minutes and finished the night with 12 points, two rebounds, two assists and one block.
Herro must have broken his hand in the second quarter with Miami leading 64-52 against Milwaukee. During a scramble, he tried to swipe the ball away from Bucks guard Grayson Allen.
•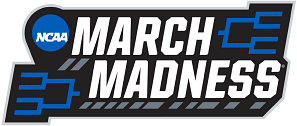 Amazingly enough, Herro was still able to put up a shot as he received a pass while standing along the right corner. He badly missed the attempt but Bam Adebayo grabbed the rebound and scored on a putback layup.
Former NBA player Reggie Miller, who called the game as an analyst, thought Tyler Herro had a dislocated finger. It turns out he has an injury far more severe than that.
---
The Miami Heat lost probably their most creative shotmaker
On several occasions this season, Tyler Herro rescued the Miami Heat with his versatile shotmaking. He has proven to be a superb scorer in different areas of the floor. It will be an ingredient that head coach Erik Spoelstra will likely not be able to use for the rest of the playoffs.
Edited by Michael Macasero