Tristan Thompson recently signed with the LA Lakers for their playoff run. The former NBA champion has gotten some heat from other players in the league.
One anonymous player had some strong words about the center:
"Someone like him has made a whole career out of playing with LeBron."
•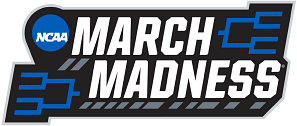 Is Tristan Thompson overrated?
The quote came from The Athletic's anonymous poll of 108 NBA players. They were asked who was the MVP of the season, the league's most overrated player and more.
One big poll question asked who the league's most overrated player is, and Thompson got some votes.
The former NBA Champion played with the Cleveland Cavaliers from 2011-20. He made a name for himself as the big man on the Cavs teams led by LeBron James. He was a big contributor to the 2016 title team. He then spent a season with the Boston Celtics.
Thompson bounced around the league in 2021-22. He started on the Kings, playing 30 games for Sacramento. He appeared in four games for the Indiana Pacers. He finished the season with the Chicago Bulls, playing in 23 games.
Thompson, did not play in the 2022-23 regular season, spent time as an ESPN analyst.
Thompson has averaged 9.0 points and 8.4 rebounds per game for his career. He had a career-high 12.0 ppg with the Cavs in 2019-20 and averaged a double-double with 10.1 rpg. He played in 57 games that season.
Thompson's best seasons came as LeBron's teammate. He played in 82 games for four straight seasons from 2012-16.
Thompson, the No. 4 pick in the 2011 draft, did not play during the 2022-23 season. He was an unsigned free agent before signing with the Lakers on April 9.
Thompson did not play due to a coaching decision during the first playoff game against the Memphis Grizzlies. He likely will not see the floor much during the Lakers' playoff run.
Joel Embiid was the overwhelming choice for MVP from players around the league in the anonymous poll. Embiid was second in MVP voting the past two seasons.
Edited by Joseph Schiefelbein