Setbacks are a common part of the sport of mixed martial arts, especially in the UFC. When an undefeated fighter suffers their first loss, it can often be difficult to return from.
Despite losing, there are a number of high-level fighters who bounce right back and continue on their path in attempts to achieve their goals. That seems the case with this rising UFC prospect.
In a post on social media, UFC flyweight prodigy Casey O'Neill has expressed her desire to succeed. She has promised she will do whatever it takes to realize her championship dreams.
"When I come back it will be the best me you've ever seen. I've been making some changes, I'm ready to surrender everything. I will be the best."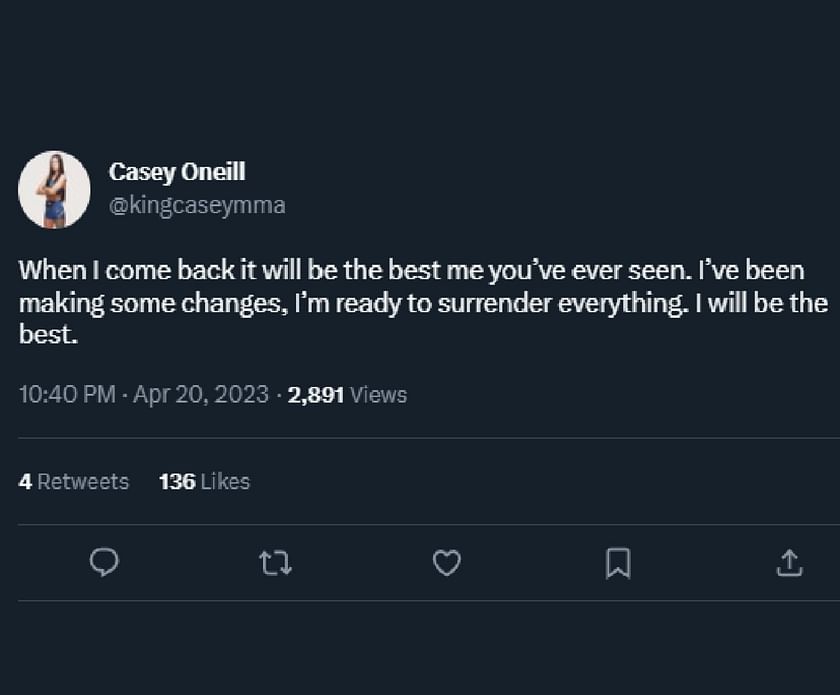 The tweet comes after her most recent loss to Jennifer Maia earlier this year, her first defeat since making her professional debut in 2019. Despite being known as a well-rounded athlete who excels in striking, the 25-year-old was out-struck on the feet by the much more experienced South American.
While the loss wasn't ideal, it remains an obstacle that can be bypassed. The Scotland native finds herself ranked just outside the top 10, meaning one or two impressive performances will likely put her right back to where she wants to be and straight into title contention.
---
Casey O'Neill's UFC record
Making her way into the UFC with a perfect 5-0 record with two of those wins coming by way of stoppage, Casey O'Neill had a lot of hype surrounding her. She managed to live up to that with her first few performances in the octagon.
Debuting against Shana Dobson, 'King' managed to secure a ground-and-pound finish before moving on to face the tough Lara Procopio, who was a 7-1 prospect at the time. A dominant performance saw the Brit land an estimated 100 more strikes than her opponent before sinking in the rear-naked choke.
Another stellar display led to another ground-and-pound stoppage after that, this time against Antonina Shevchenko, proving O'Neill was one of the best 125ers in the world. Her next outing came against the now-retired Roxanne Modafferi, and though it wasn't her prettiest showing, the rising star managed to earn a split-decision victory.
Last time out, her four-fight win streak in the UFC came to an end when the aforementioned Jennifer Maia fought her way to a decision win, leaving Casey O'Neill with a 4-1 record with the promotion.