Russell Westbrook put up a gutsy effort for the LA Clippers in Game 3 of their series against the Phoenix Suns with Kawhi Leonard watching. "The Claw" was ruled out just hours before game time due to a sprained right knee.
Leonard reportedly suffered the injury in Game 1 but was able to play through it in Game 2. The Clippers' doctors decided to shut him down as his condition only got worse.
Westbrook had this to say about Leonard's absence (via Joey Linn):
•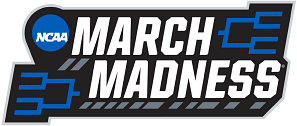 "I just feel sorry for him. Probably was playing his best basketball in a while. The best in the world, honestly."
The two-time NBA Finals MVP averaged 23.8 points, 6.5 rebounds, 3.9 assists ans 1.4 steals in 52 regular-season games. He turned it up in two postseason games, averaging 34.5 points, 6.5 rebounds, 6.0 assists and 2.0 steals. Leonard also hit 54.5% of his shots, including 60.0% from behind the arc.
Even without Paul George, most fans weren't completely dismissing the LA Clippers' chances against the Phoenix Suns because of Leonard. The two-time Defensive Player of the Year winner is a proven postseason force when healthy.
Kawhi Leonard missed the 2021-22 season due to a right ACL sprain in his knee. He returned this season and struggled badly in his first 20 games. Leonard averaged 18.5 PPG, hitting 47.9% of his shots, including just 28.9% from deep, to go with 6.2 RPG and 3.9 APG during that stretch.
After a laborious 20 games to start the season, some basketball analysts were wondering if vintage Leonard will ever surface again. However, the Leonard of old started to show up in the Clippers' last 25 games.
Kawhi Leonard closed out the regular season averaging 27.3 PPG, 6.8 RPG, 4.0 APG and 1.5 SPG. His efficiency also got a spike as he hit 53.0% of his shots, including 49.2% from long-range.
The first two games in Phoenix not only proved that he's back, but that he may be even better than before. Unfortunately, another injury could cut his postseason short and with him, the LA Clippers' hopes of emerging out of the wild Western Conference.
---
Russell Westbrook has regained his form playing alongside Kawhi Leonard
The LA Clippers lost in Russell Westbrook's first five games with the team. LA became the NBA's favorite punching bag after dropping from fourth to eighth in the Western Conference standings.
The former MVP, however, managed to revive his career and close out the regular-season strong. Playing alongside Kawhi Leonard and former teammate Paul George seems to have revitalized him.
With George spraining his right knee a few weeks leading into the postseason, Russell Westbrook's chemistry with Leonard would be thrown into the fire.
"Russ" responded to the challenge with a poor shooting (3-19) night in Game 1 but made decisive plays to help the team win. His block on Devin Booker in the closing seconds held the Suns at bay.
Westbrook averaged 18.5 points, 8.0 assists 6.5 rebounds 1.0 steals in the first two games of the series. Without Kawhi Leonard and Paul George in Game 3 against Phoenix, "Russ" finished with 30 points, 12 assists, eight rebounds, three steals and a block.
---
You may also like to read: "Russ is so much better than DLO" – Clippers fans stand with Russell Westbrook and Norman Powell for a heroic effort in Game 3
Edited by Michael Macasero