The NFL Draft is an annual event that determines the future of college football players as they join one of the 32 professional football teams in the National Football League.
The number 26 overall pick has a storied history, but one player stands out as the best ever to be selected at this position: the legendary linebacker, Ray Lewis.
---
•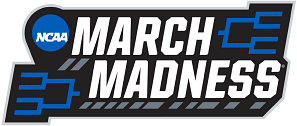 The Greatest Number 26 in NFL Draft History
Born on May 15, 1975, in Bartow, Florida, Ray Lewis was a natural-born leader and athlete. As a standout high school football player, Lewis excelled at multiple positions, including running back, linebacker, and even wrestling. His undeniable talent led him to the University of Miami, where he would continue to shine as a college athlete.
During his time in Miami, Lewis quickly became a dominant force on the field, earning All-American honors in his junior season. After accumulating 160 tackles and two interceptions that year, Lewis decided to forgo his senior season and declare for the 1996 NFL Draft.
The Baltimore Ravens, a newly-formed team, held the 26th pick in the first round of the 1996 NFL Draft. They used that selection to secure the services of Ray Lewis, a decision that will shape the future of their franchise for years to come.
---
A Legendary NFL Career
Ray Lewis immediately made an impact on the field, earning the NFL's Rookie of the Year honors in 1996. His intensity, leadership, and unmatched football IQ propelled him to the top of the league, where he would remain throughout his 17-season career.
Lewis was named to 13 Pro Bowls, earned seven First-Team All-Pro selections, and was named the NFL Defensive Player of the Year twice (2000, 2003).
Arguably the most iconic moment in Lewis's career came during the 2000 season when he led the Ravens to their first Super Bowl victory. Lewis's dominant performance throughout the playoffs earned him Super Bowl XXXV MVP honors, making him only the second linebacker in NFL history to receive this accolade.
After retiring from the NFL in 2013, Ray Lewis left an indelible mark on the league. In 17 seasons, Lewis recorded 978 solo tackles, 365 assists, 41.5 sacks, 20 fumble recoveries and 31 interceptions.
His relentless work ethic, passion for the game, and unmatched leadership skills make him the best number 26 overall pick in NFL Draft history. In recognition of his incredible career, Lewis was inducted into the Pro Football Hall of Fame in 2018, further solidifying his place among the all-time greats.