Austin Reaves believes LeBron James didn't pay much heed to Dillon Brooks' comments after the Memphis Grizzlies' win over the LA Lakers in Game 2. Brooks called James "old" and implied he would need to drop 40 points to earn his respect.
Ahead of the Lakers' 111-101 Game 3 win over the Grizzlies, James' approach to the game was one of the biggest talking points. Some believed he would look to dominate Brooks, while others thought he would stick to playing more as a facilitator.
James did what he does best and played to the team's benefit. He tallied 25 points, nine rebounds and five assists on 50.0% shooting. Reaves reflected on James' mindset after the game (via Spectrum SportsNet):
•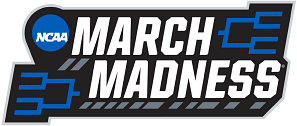 "Bron would rather win. He's not worried about getting 40. He wants to win and that shows in the way he plays."
LeBron James played another well-balanced game. He started aggressively, scoring six of the Lakers' first eight points and assisting the other two. That inspired the Lakers' record 35-9 run in the first quarter. It was the biggest lead in the first quarter of the NBA playoffs. James had eight points and five rebounds in the first quarter alone.
Once he set the tone, James let the others get going. The Lakers had four other players scoring in double digits. Anthony Davis had 31 points and 17 rebounds, D'Angelo Russell had 17, Rui Hachimura bagged 16 and Austin Reaves scored 13 points.
---
LeBron James reflects on his focus after ignoring Dillon Brooks' comments
LeBron James has always made his teammates better. The four-time MVP is more than a willing passer, even though he can score big points. James has preferred to make the right plays throughout his career, and Saturday's Game 3 was no different.
James could've easily accepted Dillon Brooks' challenge, but that may have hampered the Lakers' chances of winning the game. James identified that it's nothing more than bait to throw him out of his game and he continued to play the way he usually does. LeBron reflected on the situation, saying (via Clutch Points' Michael Corvo):
"I think my resume…speaks for itself. So I don't really get caught up in any comments like that…My focus is to my teammates and us trying to figure out how we can beat the Memphis Grizzlies — not how I can beat any individual."
Many have tried to get under LeBron James' skin in the past, but the NBA's all-time leading scorer has always overcome these traps and won the game by playing the right way. Brooks found that the hard way.
The Grizzlies forward didn't have anything going his way as his inefficient seven-point night ended with him getting ejected from the game for hitting James below the belt.