Peter Zezel was a former Canadian professional ice hockey center who played in the National Hockey League (NHL) for 15 seasons. He passed away on May 26, 2009, at the age of 44 due to a rare blood disorder called hemolytic anaemia.
Although he recovered from the illness in 2001, his condition worsened in 2009. He had to undergo chemotherapy and a splenectomy to treat the disease.
Following the surgery, Zezel developed severe headaches, and doctors discovered that he was suffering from haemorrhaging in his brain. He gradually slipped into a coma, and his organs began to fail.
As per his wish to donate his organs, his family decided to remove him from life support, and Zezel passed away peacefully.
Peter Zezel was born on April 22, 1965, and grew up in Scarborough, Ontario. He attended Birchmount Park Collegiate Institute and played hockey for the school team. He had a successful career in the NHL, playing for various teams, including the Philadelphia Flyers, St. Louis Blues, and Toronto Maple Leafs.
He also played for the Dallas Stars, New Jersey Devils, Vancouver Canucks, and the Mighty Ducks of Anaheim. During his NHL career, Zezel scored 219 goals and recorded 389 assists in 873 games.
Peter Zezel's interests and activities outside the hockey rink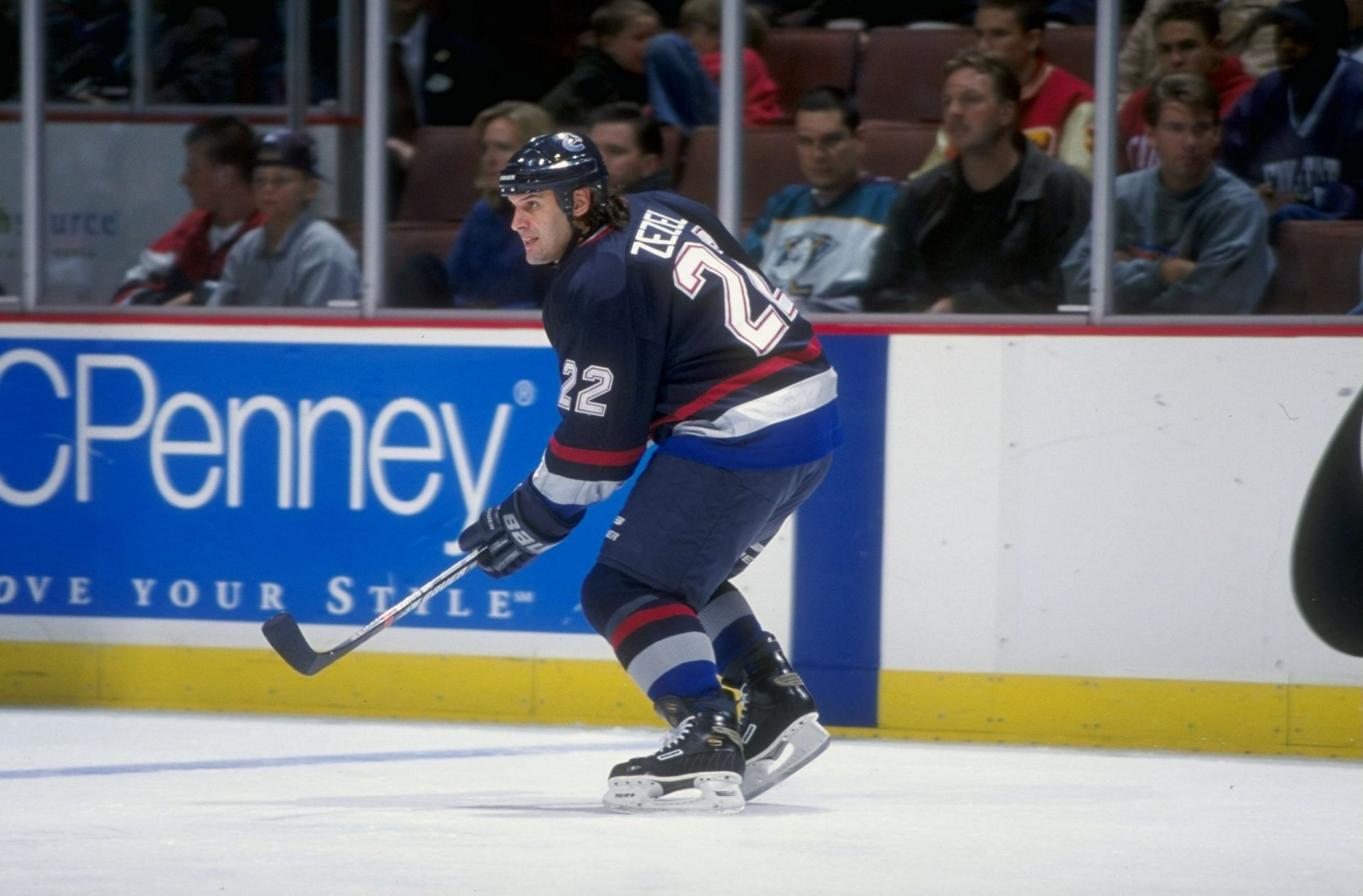 Aside from hockey, Peter Zezel had a passion for acting and appeared in a small role in the 1986 film Youngblood. He also operated the Peter Zezel Hockey and Sports Camps in Etobicoke, Ontario, from 1998 until his passing.
The camps were designed to improve the hockey and soccer skills of young players aged between 5 and 14.
Before making a name for himself in the world of ice hockey, Peter Zezel was an impressive soccer player in his youth. Although he never appeared in an official NASL game, he played as a striker in three exhibition games for the team. Zezel continued to play soccer during the off-season early in his career.
Peter Zezel never married and did not have any children of his own. But he was engaged to his long-time partner, Alida Fidani, who was the mother of two sons from a previous relationship. After his passing, a street in Scarborough was named Zezel Way to honor his contributions to the community.
Peter Zezel's funeral took place at the All Serbian Saints Serbian Orthodox Church in Mississauga, and he was laid to rest in Pine Hills Cemetery in Scarborough. The NHL community and his fans were deeply saddened by his sudden passing. His legacy continues to inspire young players who strive to follow in his footsteps.
Edited by Akshay Saraswat