India's greatest cricketing icon Sachin Tendulkar turns 50 today. The former Indian batting legend is widely regarded as one of the greatest cricketers of all time and his journey is nothing short of inspirational.
Sachin Tendulkar's international career spanned 664 matches, during which he scored a staggering 34,357 runs across all formats. However, what numbers fail to portray is the emotion that Sachin shared with countless cricket fans.
He is the only player in history to have scored 100 international centuries, including 51 in Tests and 49 in ODIs. He holds the record for the most runs in Test cricket, with 15,921 runs in 200 matches.
Here we take a look at three of Sachin Tendulkar's most underrated centuries:
#3 124*(92) vs Zimbabwe, 1998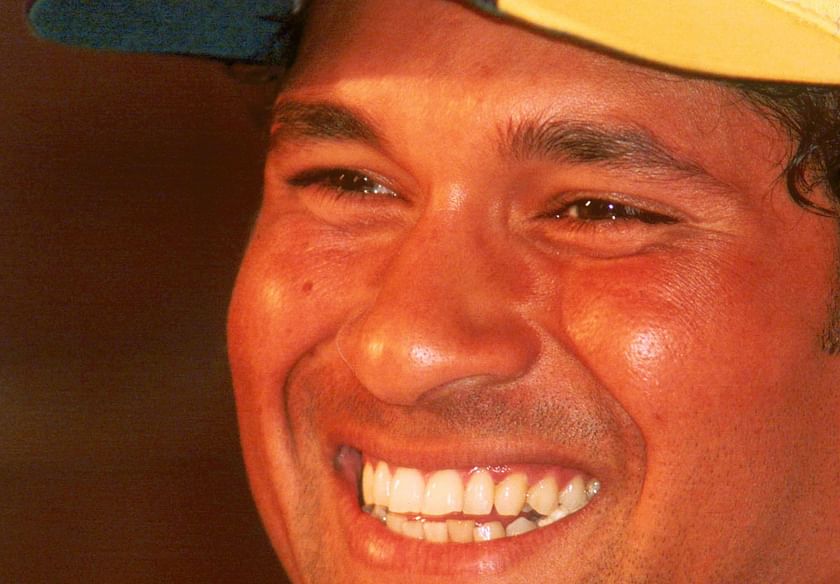 In 1998, during a triangular series in Sharjah, Sachin Tendulkar faced off against Zimbabwe's Henry Olonga. Olonga managed to get Tendulkar out with an uncomfortable short-pitched delivery and celebrated with a bit too much enthusiasm. Sachin trudged off, but there was more to this plot that would follow.
India took on Zimbabwe just days later and their bowlers restricted the African side to a low score of 196. The pitch was not entirely a flat batting deck, but Sachin was a man on a mission. He was all over Olonga, and there was a shot on every ball.
Tendulkar's spectacular performance included a score of 124 runs off just 92 balls, leading India to victory. It was a clear demonstration of Tendulkar's ability to dominate any bowler when he put his mind to it.
---
#2 194* vs Pakistan, 2004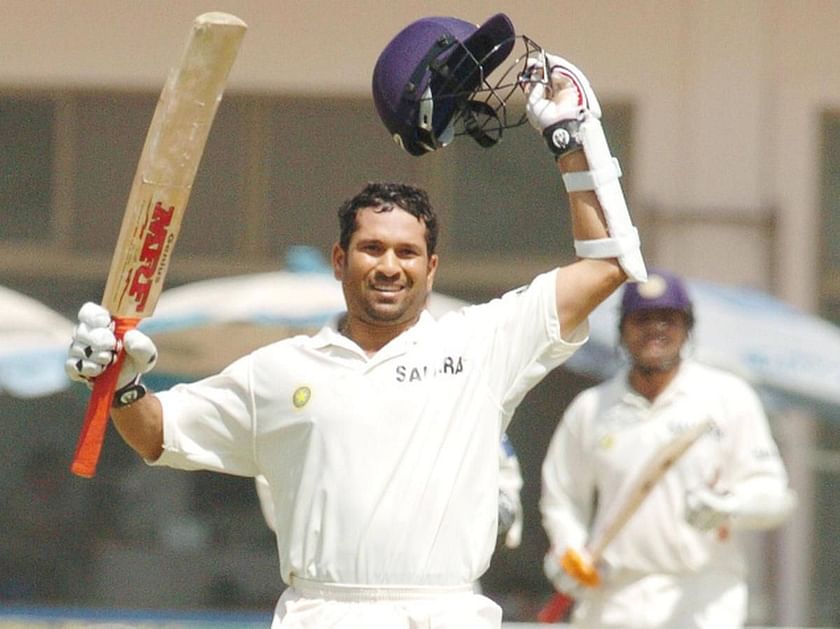 It was that match when Virender Sehwag became the first Indian batter to score a triple hundred. He garnered all the headlines for his fearless batting and for putting the Pakistan bowlers to the sword. However, this was also a match where Sachin Tendulkar quietly went about his business and notched up another ton.
He was involved in a huge partnership with Sehwag and also guided the young batter right through his innings. While he was cruising along, Indian captain Rahul Dravid declared the innings and Sachin was left stranded on 194.
"Obviously, I'm a little disappointed, having got so close. I was aware that the declaration was just around the corner, but when it came, I was taken by surprise," Sachin said after the match. He starred with the ball as well as India won by an innings and 52 runs.
---
#1 100 vs Pakistan, 1996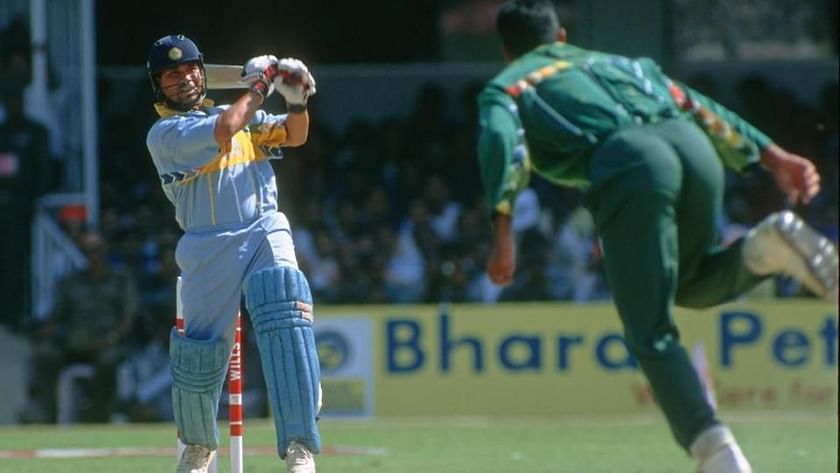 Sachin Tendulkar produced a stunning batting performance once again and this came almost a month after India's exit from the World Cup semi-final. He was up against a potent Pakistan bowling attack that had the likes of Aqib Javed and Waqar Younis.
However, Sachin was in the zone and in a rain-hit match, he kept scoring runs with ease. He found good support from Sanjay Manjreker as India ended with 226 runs.
Tendulkar's contribution was particularly noteworthy as he scored a mind-boggling 44% of the team's total runs. Unfortunately, India lost the match due to a revised target. Nevertheless, Tendulkar managed to score his seventh ODI hundred in his 108th innings.
Edited by Sankalp Srivastava