Honkai Star Rail is now live, and fans can finally try out the game's diverse set of characters. Among them is Herta, the four-star, ice-based genius who provides a lot of utility for her team. She is the undisputed leader of the title's Herta Space Station. Despite her appearance as a charming doll in a cute outfit, this quick-witted individual wields a giant ice hammer.
Herta follows the path of Erudition and specializes in dealing damage to multiple enemies at once. As a sub-DPS, she is particularly effective in tackling hordes of enemies.
Herta synergizes effectively with high damage-per-second (DPS) characters in the Hunt or Destruction paths, allowing for the creation of a powerful freeze-shatter team that excels in the late game. Her attacks also have a freezing effect, which can disable enemies for a predetermined number of turns and provide valuable support to her team.
Although her skills are AoE, they do not have the strongest damage in the game. It is, therefore, important to choose the light cones and relics that can maximize her utility and damage output.
Listed below are some of the strongest light cones and relics for the Ice character in Honkai Star Rail.
---
How to build Herta in Honkai Star Rail
Herta's exceptional combat skills make her a powerful character in Honkai Star Rail. Her attacks have the ability to freeze multiple targets, which can give your team the advantage of swiftly defeating the enemy.
Depending on how she is developed, Herta can be a reliable damage dealer in different team compositions. She is regarded as one of the top Ice characters in the game.
---
Light cone: The Birth of the Self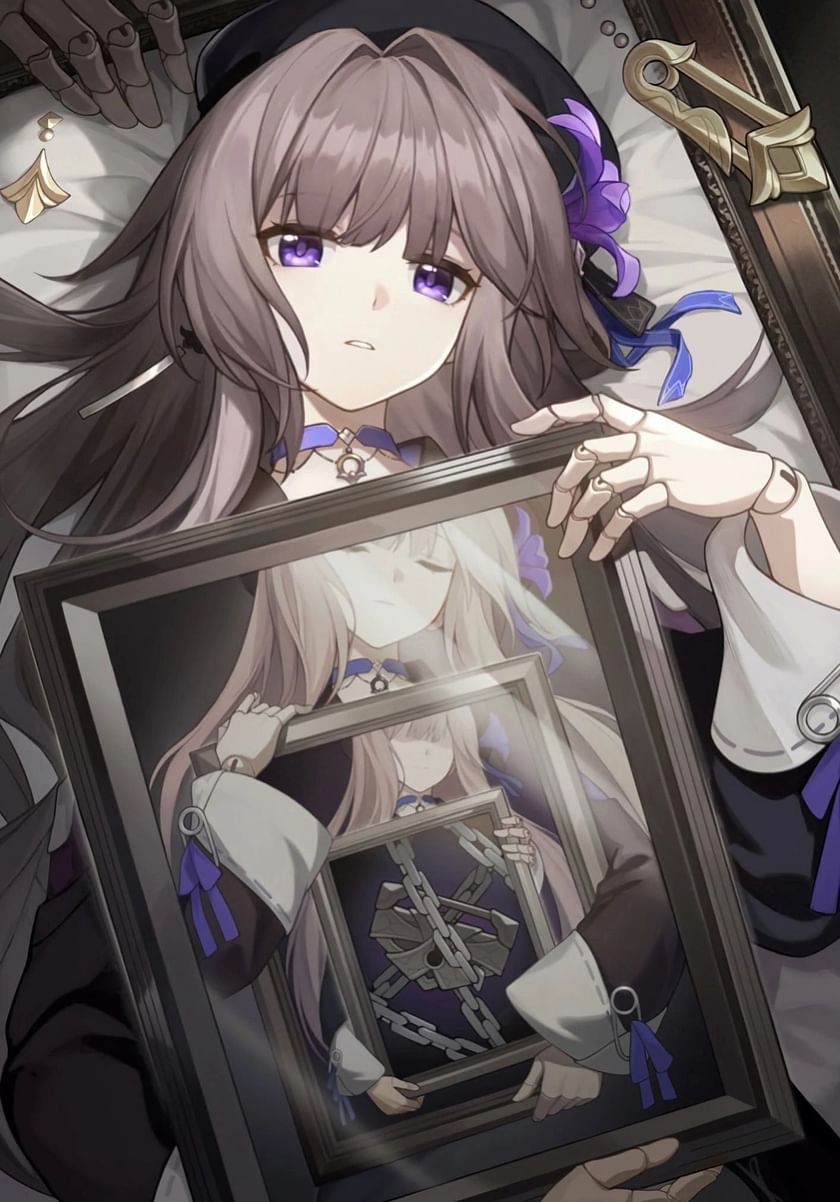 Like other Honkai: Star Rail characters, Herta also has her own unique light cone known as the Birth of the Self, which is customized to complement her abilities. In most scenarios, this light cone is considered the optimal choice for her loadout.
However, if you are seeking an alternative, make sure it is in line with the path of Erudition. Before Dawn is a five-star light cone that improves the effectiveness of Herta's subsequent attacks. If you're willing to trade some of her support abilities for greater damage output, you can opt for the Before Dawn Light Cone. This option significantly boosts her critical hit rate and attack power.
Relics: Hunter of Glacial Forest
In terms of enhancing her ice attack, the most optimal relic set for Herta would be the Hunter of Glacial Forest set. With the extra ATK boost from this relic, together with the enhancements to Ice damage and critical hit rate already provided by Herta's Eidolons and optimal Light Cone selection, Herta's combat prowess will be further amplified, making her an even stronger character.
---
By utilizing relics and light cones, you can enhance Herta's abilities and increase her damage output. Once you've outfitted Herta with the suggested gear, you'll be ready to take part in the Honkai Star Rail Forgotten Hall event to evaluate both her strength and your team's.
Edited by Rachel Syiemlieh