LA Lakers coach Darvin Ham wasn't the least bit surprised that Anthony Davis had one of the most spectacular games in playoff history. AD led the Lakers' 117-112 victory over the Golden State Warriors in Game 1 of their series.
Davis played 44 minutes and finished with 30 points, 23 rebounds, five assists and four blocks. He became the first to tally at least 30 points and 20 rebounds since Shaquille O'Neal accomplished it three times in 2001.
Ham had this to say to the media about Anthony Davis' impressive performance in a postgame interview:
•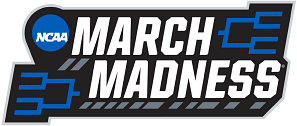 "He has some monster performances that year that he was with New Orleans [Pelicans]. All of that is in the past. He's doing exactly what I anticipated him to do. He's playing like the top 5 NBA player that he is."
AD is very familiar with the Bay Area team. He first faced them in the postseason in 2015 when the eighth-seeded New Orleans Pelicans took on the top-ranked Golden State Warriors.
Davis was only 21 years old and in just his third season in the league when he went up against the Warriors. He led the first round of the playoffs that year in minutes (43.0 MPG), points (31.5 PPG) and blocks (3.0 BPG). AD hit 54% of his shots and added 11 RPG, 2.0 APG and 1.3 SPG to his series contribution.
The Pelicans, however, were swept by the eventual champs.
In 2018, Anthony Davis' New Orleans Pelicans ran again into the historically loaded Golden State Warriors that had acquired Kevin Durant. They met in the second round of the playoffs.
Davis was unfazed. He averaged 27.8 PPG, 14.8 RPG, 2.2 SPG, 2.0 APG and 2.0 BPG in that series. New Orleans beat Golden State in Game 3 behind AD's 33 points and 18 rebounds to prevent a sweep.
Like in 2015, Steph Curry, Klay Thompson, Draymond Green and crew marched to yet another decisive win, blanking LeBron James' Cleveland Cavaliers in the finals.
After a jaw-dropping performance in Game 1, Anthony Davis will be hoping his team won't become another stepping stone to another Warriors coronation.
---
Anthony Davis has traditionally been nearly unstoppable against the Golden State Warriors
Darvin Ham knows his NBA history, particularly the one concerning Anthony Davis. He is certain that unless AD is injured, he will be putting up big numbers against the defending champs.
In 10 games against the Warriors, Davis has averaged 29.5 points, 14.1 rebounds, 2.6 blocks, 2.3 assists and 1.6 steals. He has made 51.1% of his shots against the LA Lakers' vaunted opponents.
Even with peak Draymond Green and some of the Warriors' best defenders, he has largely been unstoppable. Team success, however, has eluded Davis against Golden State.
Anthony Davis continues to tally superb numbers versus the Bay Area team. The difference is, he has a much better supporting cast with the Lakers than the ones he had with New Orleans.
This might finally be the year he'll get over the hump and beat the Warriors in the playoffs if he sustains his fiery form.
---
Also read: Anthony Davis joins elite company with 30-20 playoff game for LA Lakers
Edited by Michael Macasero