The Denver Nuggets put in a gritty effort to beat the Phoenix Suns in Game 2 and grab a 2-0 lead in their second-round series. Nikola Jokic, who lost to Joel Embiid in this season's MVP race, finished with 39 points and 16 rebounds to lead Denver.
Phoenix did an excellent job of containing Jamal Murray who had 34 points in Game 1. Murray's 10 points on 3-15 shooting, including 0-9 from behind the arc was a big reason why the Nuggets struggled. The Suns just couldn't stop Jokic from carrying the Nuggets on his back.
•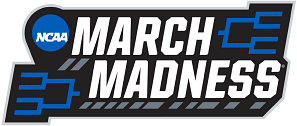 It was an ugly win for Denver, but the Nuggets proved that they can win a defensive struggle. They held the Suns to just 14 points, which was the decisive factor in their win.
Kevin Durant had some good looks but couldn't make many of them. He had 24 points on 27 shots, including 2-12 from deep. After the game, KD wasn't bothered by his misses. He vowed to be more efficient with his shots in Game 3.
Devin Booker led the way for the Phoenix Suns with 35 points, six assists and five rebounds. He may be asked to do more Friday as Chris Paul has been forced to sit out due to a right groin injury.
The Suns will badly need their bench to step up or this series could be over.
---
Where to watch
Game 3 of the series between the Denver Nuggets and Phoenix Suns will start at 10 p.m. ET. ESPN will air the game on national TV.
Basketball fans can also catch the action by streaming the game via the NBA League Pass.
---
Game Preview
Bench production is critical for the Phoenix Suns to win at least one game in their series against the Denver Nuggets. Phoenix's bench bled for just four points in Game 2. Bismack Biyombo and Cameron Payne each scored two points in each half.
The Suns' bench has been outscored in the playoffs by 223-100, the largest difference in the postseason by a wide margin. This disparity has forced Phoenix coach Monty Williams to play Kevin Durant, Devin Booker, Chris Paul and Deandre Ayton heavy minutes.
Paul is now injured. Payne, who took over point guard duties after "CP3" went out with an injury, finished with two points on 1-7 shooting, including 0-4 from 3-pointers.
The Phoenix Suns need both Durant and Booker to explode or they don't get a chance to win a game in this series.
The Denver Nuggets, on the other hand, have shown that they can win even when their players are not shooting well. They just need their defense to sustain its form and Nikola Jokic to keep playing like the back-to-back MVP that he is.
Jamal Murray will be looking to bounce back after a poor shooting night in Game 2. Bruce Brown, Aaron Gordon and Kentavious Caldwell-Pope have been superb on the defensive end and with their hustle. They give the Nuggets a grit-and-grind vibe that they've never had before.
---
Game prediction
Spread: Suns (-4)
Total (O/U): 224.5
Moneyline: Nuggets (+155) vs. Suns (-180)
Kevin Durant and Devin Booker will prevent the Phoenix Suns from going down 0-3 against the Denver Nuggets. Phoenix's bench will step up to give their superstars much-needed support.
Phoenix Suns 115, Denver Nuggets, 108
Edited by Michael Macasero