Steph Curry has a bunch of tattoos on his body, including a couple on his wrists, biceps and finger. Curry also has three tattoos on his right leg, but what do they mean?
The Golden State Warriors superstar has three geometrical animal symbols — a wolf, a butterfly and a unicorn — inked on his right leg. The three animals represent their three children — Riley Elizabeth, Ryan Carson and Canon W. Jack.
According to Curry's wife, Ayesha, the wolf represents their son Canon. The butterfly is for Ryan and the unicorn is for Riley. Ayesha also has the same tattoos on her left arm.
•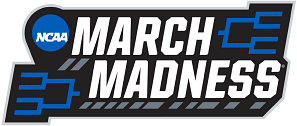 "Each has a deeper meaning and representation to us," Ayesha revealed on Instagram. "Canon will always be our young wolf. Ryan our butterfly (this one makes me cry with joy just thinking about it) and Riley our horse (free-spirited, which we turned into a unicorn because she's our magical first born)."
Also Read: "Our team will respond the right way" – Darvin Ham expects the LA Lakers to bounce back in Game 3
---
Steph Curry's other tattoos
The most obvious tattoos Steph Curry has are on his biceps. Curry has the word "Woe" in his right bicep and the symbol "><" on the left. "Woe" means working on excellence, which the NBA superstar has been doing since entering the league in 2009.
The "><" has a deeper meaning and it's connected to his wife Ayesha, who also has the symbol tattooed. It represents the bible verse John 3:30, which reads, "He must become greater; I must become less."
Steph also has several tattoos on his wrists. He has the Hebrew text " האהבה לא תבל לעולם אך " on his right wrist and the words "TCC" and number "30" on his left wrist.
The Hebrew text comes from another Bible verse, 1 Corinthians 13:8 — The words mean, "Love never fails". It represents the love of both Steph and Ayesha for each other. It should also be noted that Ayesha has the same tattoo. He even has the big letter A inked on his left ring finger.
As for "TCC," it means "Trust, Commitment, and Care", while "30" represents his jersey number. He also has "קרי" on the side of his left arm, which is just the Hebrew spelling of his surname, Curry.
Also Read: "I'm not sure I know what that word means" – Draymond Green left dumbfounded by Isiah Thomas on national TV'
Edited by Juan Paolo David